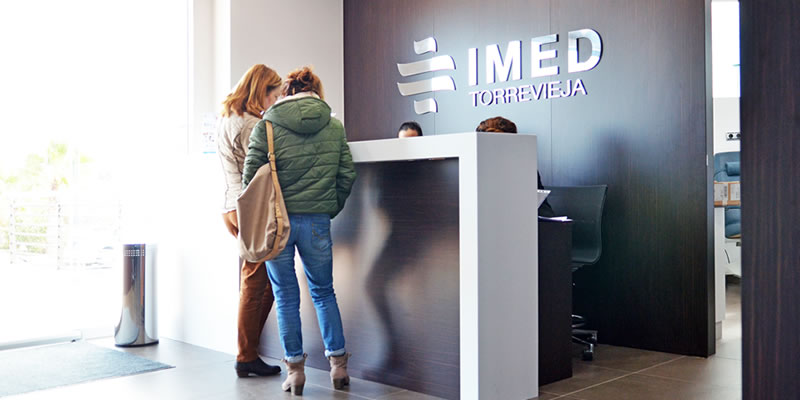 IMED Torrevieja is located in the town of Torrevieja, south of Alicante (Spain). The hospital is located in an area of high landscape and ecological value, near "Lagunas La Mata and Torrevieja", on the Mediterranean sea. Torrevieja enjoys a privileged climate with an average temperature of 18º.
The Polyclinic IMED Torrevieja is the last center opened by IMED Hospitals Group in the province of Alicante after IMED Levante (Benidorm), IMED Teulada and IMED Elche.
IMED Torrevieja born with the aim of bringing IMED services to all locations in your environment, providing medical consultations of the major medical specialties, diagnostic imaging services and emergency 365 days a year from 8:00 to 20:00.
Our philosophy is to offer a maximum quality service, for which we have the best professionals and the latest medical technology.
IMED Torrevieja has the support of IMED Elche Hospital,a multidisciplinary reference center in Alicante.
Address
Avda. De Rosa Mazón Valero s/n Centro Comercial Ozone
03184 Torrevieja (Alicante)
www.imedtorrevieja.com